UC/ACCORD exec director to hold info sessions on 2011 funding opportunities
FOR IMMEDIATE RELEASE
Media Contact: Claudia Bustamante
direct: 310-267-4408 | email: bustamante@gseis.ucla.edu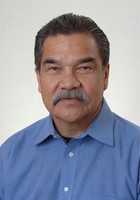 LOS ANGELES (Feb. 22, 2011) — UC/ACCORD Executive Director Daniel Solorzano will be holding information sessions at various University of California campuses regarding the 2011 fellowship funding opportunities.
The first session will be held at 1:30 p.m. Thursday at UC Santa Cruz in Social Sciences 2, Room 121.
UC/ACCORD All Campus Consortium on Research for Diversity is accepting proposals until Friday, March 18 in three categories: Dissertation Fellowship, Postdoctoral Fellowship and Faculty Seed Grant. UC/ACCORD is interested in increasing the number of graduate students and faculty within the UC system whose work is consistent with the organization's goals of making college a possibility for all California students, and increasing diversity within the state's institutions of higher education.
Since 2001, UC/ACCORD has awarded 75 dissertation fellowships, 11 postdoctoral fellowships and 23 faculty seed grants, totaling about $2.5 million.
UC doctoral students in their final year of dissertation, recent graduates with a terminal degree from a UC school, and faculty interested in more information are invited to attend one of the nearby events.
INFORMATION SESSION SCHEDULE
UC Santa Cruz
1:30 p.m.—Social Sciences 2, Room 121
UC Davis
10 a.m.—School of Education, Room 174
UC Berkeley
3 p.m.—Center for Latino Policy Research, Shorb House Conference Room, 2547 Channing Way
UC San Diego
4 p.m.—Pepper Canyon Hall 361
UC Irvine
1 p.m.—Education Building, Room 3238
UC Santa Barbara
12 p.m.—Location TBD
UC Riverside
12 p.m.—Location TBD
For more information on UC/ACCORD's 2011 funding opportuinities, please visit www.ucaccord.org or email us at ucaccord@ucla.edu.
####
Document Actions